Cart (

0

)
Recently Added

0

Item
Total

0,00 kr
The item you just added is unavailable. Please select another product or variant.

Cart (

0

)
Recently Added
Total 0,00 kr
The item you just added is unavailable. Please select another product or variant.
codebook chions
lightweight performance.
All fabrics and trims sourced from the best manufacturers in Europe.
Bonne Guelle, D2, Finansavisen, TV2, NRK, ViMenn, Scandinavian Traveller, Melk og Honning ++
We have thousands of satisfied customers. We are sure you will be too.
En nær perfekt blådress!
Jeg (174cm/62kg) kjøpte først denne i "S", men jakka ble litt stram over ryggen. Buksa passet perfekt i livet, men var alt for trang nedover bena (særlig leggene). Dressen ble byttet til "M", hvor jakka passer perfekt, men buksa da er litt for romslig i livet. Bena oppleves fremdeles for trange i leggen. Dette er nok avhengig av den enkeltes preferanser, men jeg ville altså ikke ha klart å presse foten gjennom buksebenet dersom det ikke var strech i stoffet. Dette gjør også at ankelhøye "boots" blir vanskelig å bruke til dressen, noe som hadde vært praktisk da jeg ofte går mye og langt, og gjerne ønsker å bruke denne dressen da også.
Men, alt i alt, en svært behagelig og god dress med smarte detaljer! Jakka er perfekt, og hadde buksa vært tilgjengelig i en mer "straight cut" eller "boot cut", så hadde denne helt klart fått fem av fem stjerner! :D
Servicen fra gjengen i Jakob Aallsgate er helt fantastisk! To tomler opp!
komfortabel og anvendelig
Har brukt buksa daglig i fem uker, og den ser like fin ut. Jeg har hatt den på meg i flere ulike aktiviteter inne og ute i all slags vær; bilkjøring, flyturer, sykling i sludd på vestlander, hagearbeid i kjølig men fint vårvær, innendørs ballspill, lette turer i bymarka, konsertbesøk, og selvfølgelig andre helt dagligdagse aktiviteter. Den er ikke vanntett, men litt vannavstøtende. Blir den våt, tørker den veldig fort. Veldig praktisk hvis man får en flekk på buksa - bare å tørke av med en våt klut, og to minutter senere er den tørr. Jeg er ikke helt enig med meg selv om jeg synes den er pen nok til å fungere som dressbukse, men den er helt grei som en pen hverdagsbukse. Veldig god å ha på, og ekstremt anvendelig. Passformen er litt pussig; jeg har ikke spesielt kraftige ben og har fått et lite alderstillegg rundt livet; likevel er buksa litt trang rundt leggene og litt vid rundt livet. Det er helt ok; smale legger er perfekt for en syklist, og det er bare godt at den ikke strammer rundt magen, bruker uansett alltid belte. Summa summarum; kjempefornøyd!
Love this suit...
I have the luck to be of exactly average height and weight, so the "M" size was really a perfect fit for me. The suit delivers exactly what it promises - I could imagine running a marathon with it (I do that from time to time). I love the zip down the middle which keeps the suit tight and makes me look good. I wish Lynx the best of success with their line as I would love to see the same idea realized with variety - different colours, different styles of suits, etc. Recommended!
Great update
Extremely satisfied! I have been using the previous version for a while, and the only issue I had with the previous version was the pockets being too small. The new fit of these pants are excellent! I love the new fabric which is thinner and feels even better in warm weather. The fit is also better and the pockets are finally not too small! Overall a great upgrade! Highly recommended! Size medium fits perfect for 80 kg and 1, 81 m.
#codebookchinos on instagram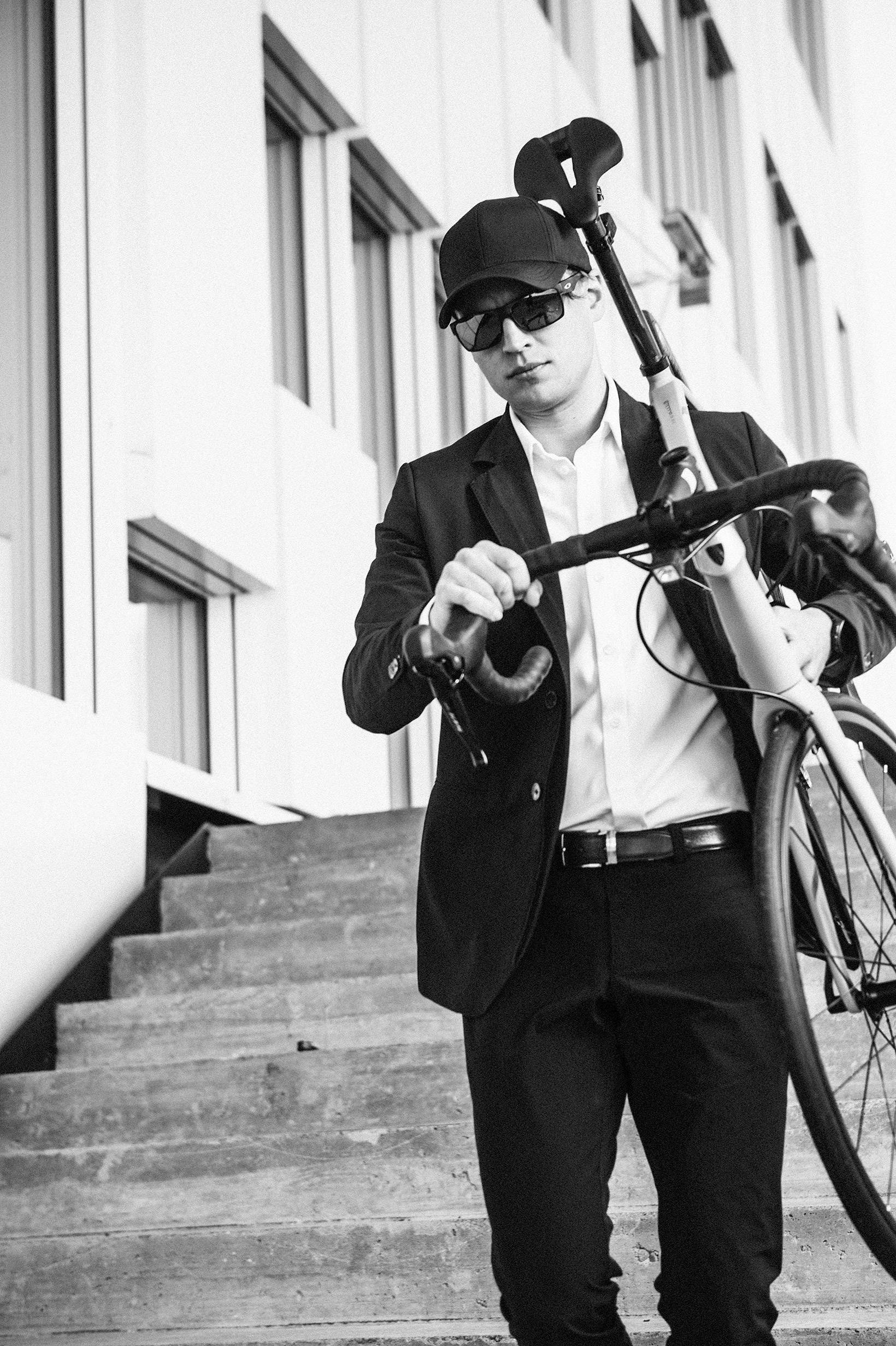 Buy fewer items - buy versatile clothes. Made in France by the highest environmental standards.

Needs less wash than regular clothes. No iron. Does not lose it's shape.

FREE SHIPPING AND RETURNS

Ships within a day or two.