Cart (

0

)
Recently Added

0

Item
Total

0,00 kr
The item you just added is unavailable. Please select another product or variant.

Cart (

0

)
Recently Added
Total 0,00 kr
The item you just added is unavailable. Please select another product or variant.
codebook chions
lightweight performance.
All fabrics and trims sourced from the best manufacturers in Europe.
Bonne Guelle, D2, Finansavisen, TV2, NRK, ViMenn, Scandinavian Traveller, Melk og Honning ++
We have thousands of satisfied customers. We are sure you will be too.
Great update
Extremely satisfied! I have been using the previous version for a while, and the only issue I had with the previous version was the pockets being too small. The new fit of these pants are excellent! I love the new fabric which is thinner and feels even better in warm weather. The fit is also better and the pockets are finally not too small! Overall a great upgrade! Highly recommended! Size medium fits perfect for 80 kg and 1, 81 m.
En dress å leve med
Dress fra Lynx. Nesten for godt til å være sant? Det var ihvertfall mitt utgangspunkt da jeg plukket opp dressen i Jacobs Aal gate når leveransen kom inn før jul. Jakken tok jeg på før jeg var ute av døren, og codebook buksene har vi jo hatt en stund allerede. Det første som slo meg er at den er utrolig elastisk. Den har kanskje ikke dress "feelingen" du får med en dress fra ull-baserte merker, men du får en dress som fungerer til så å si alt. Dette er dressen du bare reiser avgårde i uten å måtte tenke over at du blir lei og krøllete før du har kommet ut av flyet. At den i tillegg tåler det meste og at du i teorien kan ta en skitur, (joda, jeg har prøvd) og være kuleste fyren i løypa er jo det som gjør klærne fra Lynx til noe helt spesielt. Jeg er blitt utrolig glad i disse plaggene, og bruker de ukentlig. Både hver for seg, men også som dress i alt fra formell til "casual" sammenheng. En dress å leve med.
Komfort hele dagen
Flott chinos med utrolig bevegelighet. Stoffet er nesten litt for tynt og lett... om det er mulig. Funker nok mye bedre når jeg får rett størrelse da de er slim fit. Må opp en størrelse, men da blir nok lengden litt for lang. Ser det er kommentert at det er mulgiheter for å få skredder til å tilpasse uten ekstra kostnad. I så tilfelle en flott service som gir topp score :)
Blazer med utrolig komfort
Utrolig behagelig og flott blazer. Ingen hindringer i hva dagen måtte bringe, passer til både formelle anledninger og til uformell aktivet (plutselig litt fotball på løkka). Holder absolutt hva den lover. Håper på en svart versjon snart :)
Behagelig dress
Dette er en meget behagelig dress å ha på seg. Stoffet er meget lett og komfortabelt.
Jeg bestilte først størrelse L, men buksene var litt for slim i lårene etter min smak i tillegg til at buksebeina var litt korte. Jakken var litt trang over brystkassa. Byttet deretter til størrelse XL og buksa passet bedre i både lengde og rundt lårene. Ulempen her er at den blir litt vid i livet. Med jakken ble jakkeermene litt nå for lange. Konklusjonen er at alt i alt er det bedre at den er litt romslig enn for slim. Dressen kan uansett anbefales.
Hei! Du kan få lagt opp dressen uten ekstrakostnad hos Omid Systue på Majorstua i Oslo. Han er ekspert på våre klær, og fikser det meste :-) Hvis du har en flink skredder som bor nærmere kan du ev sende oss kontaktinfo, så kan vi høre om vi får til en avtale med han.
#codebookchinos on instagram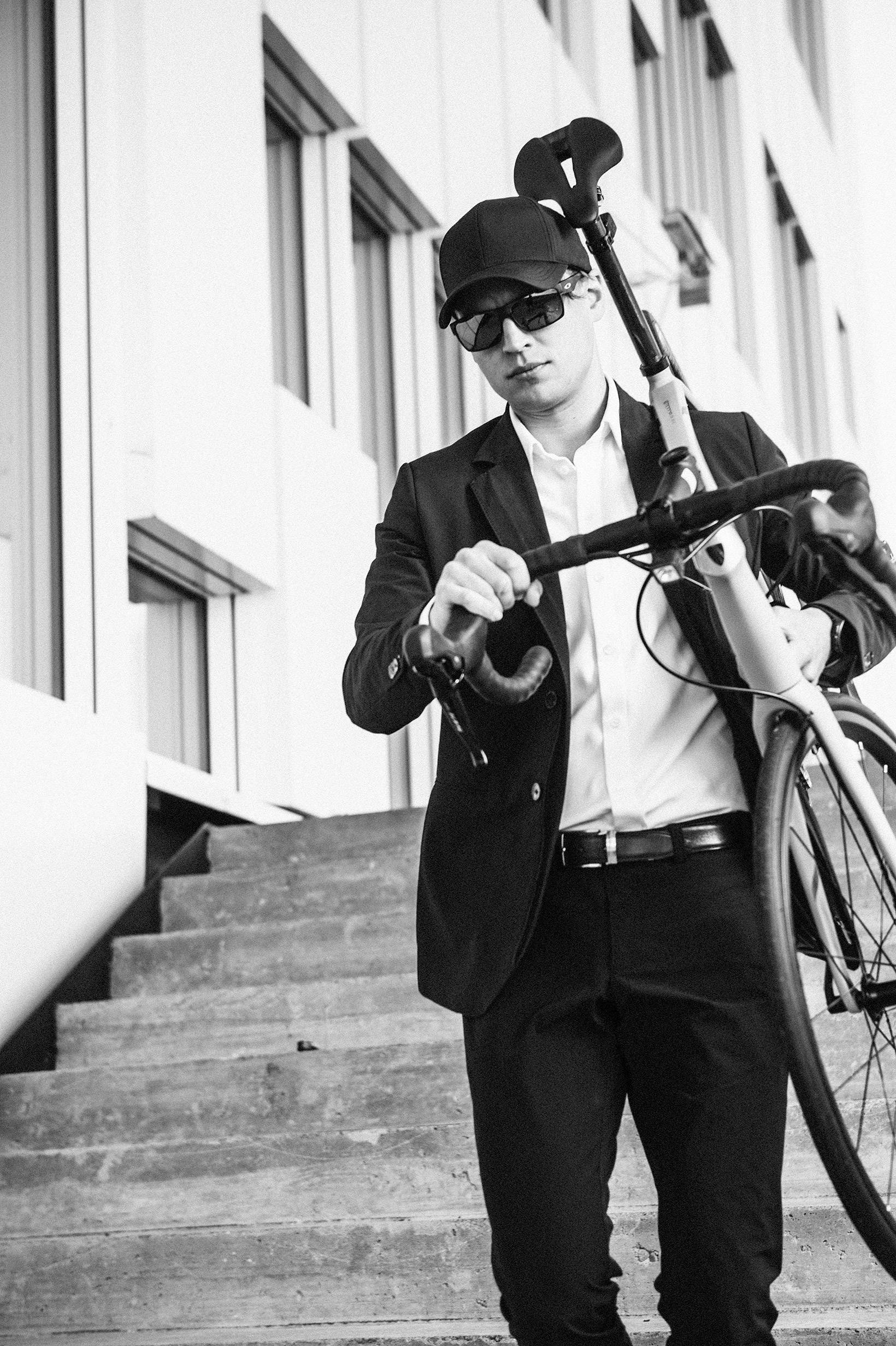 Buy fewer items - buy versatile clothes. Made in France by the highest environmental standards.

Needs less wash than regular clothes. No iron. Does not lose it's shape.

FREE SHIPPING AND RETURNS

Ships within a day or two.