We established Lynx Lab in 2014. Neither of us had any prior experience in the fashion industry. For two years we scoured Europe for the right kind of materials, for factories to manufacture our products, and simultaneously testing our prototypes.We claim that we make something no one else has made before: Classic, timeless clothes of sky high quality: A small but complete personal wardrobe that allows you to go straight from work to a tough run in the rain. Then on to a restaurant dinner - without wet pants, sweat stains under your arms or neon green zippers.
PETTER & MARIUS IANSSEN
FOUNDING BROTHERS
Our goal is to make a complete wardrobe for everything, so you can go anywhere and do anything. How is this possible? Well, basically we are spending most of our time developing and testing fabrics. Choosing the right fabrics for the right garment is more of an art than science - technical properties is a good starting point, but real life testing is more than half the job. We are constantly testing our garments in the most extreme environments to make sure we have found the right balance between breathability, quick dry, fabric weight, stretch, abrasion resistance, and last but not least, tactile comfort. Since there are so many individual factors determining your experience, it is not possible to choose one technical property and forget the rest. The art is in the balance.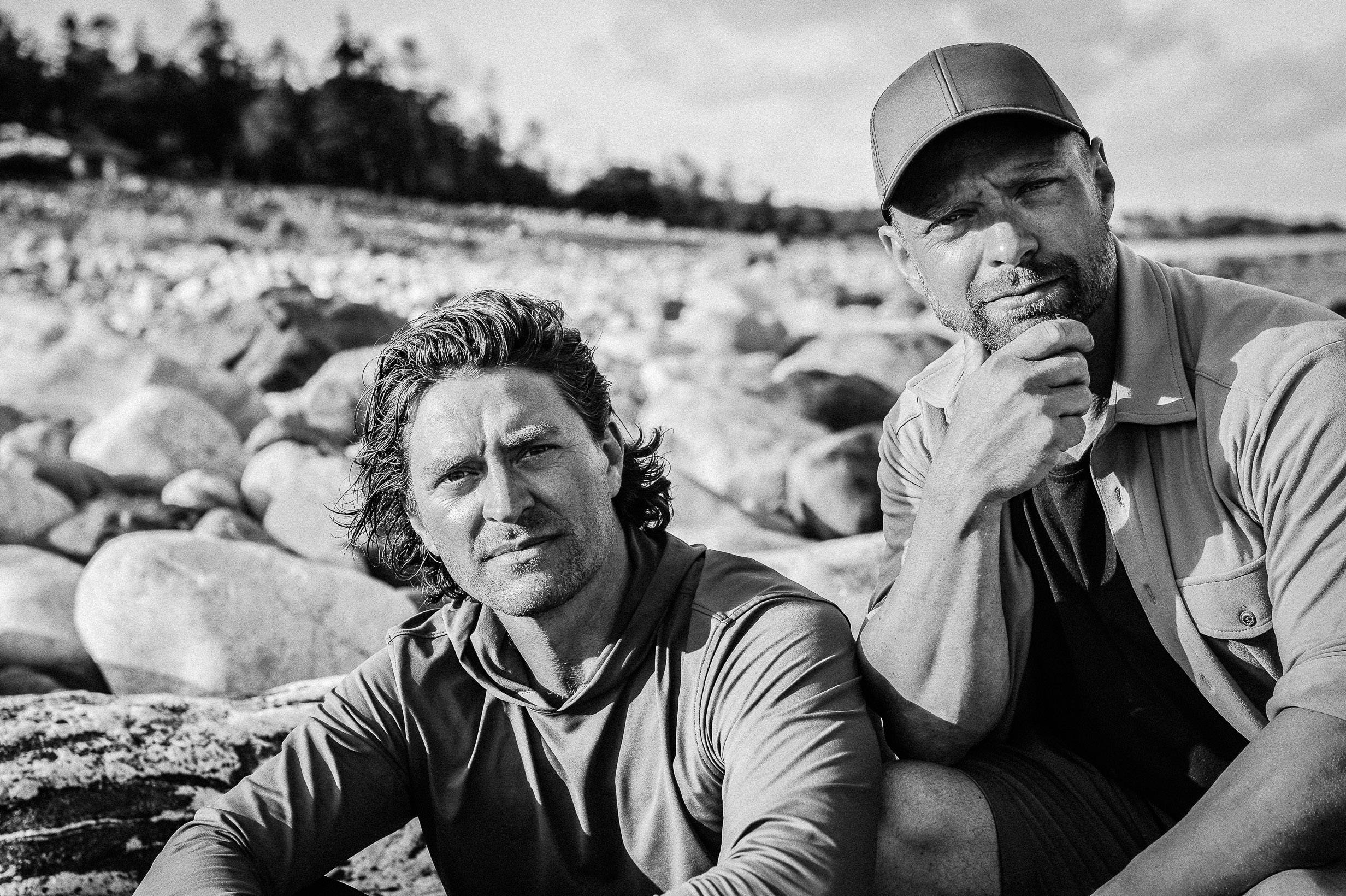 Send us an e-mail: help@lynxlaboratory.com
Questions regarding an order? help@lynxlaboratory.com
Live chat: Click on the Chat symbol in the right corner!
Want to talk with us? Call + 47 920 56 918